When you choose Division 09 for your commercial flooring needs, you get customer service that isn't matched by anyone else and flexible service-professionals with decades of experience.
---
---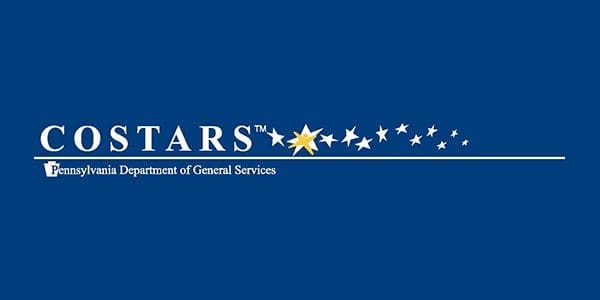 COSTARS Certification #008-455
Division 09 Contract Flooring is a proud and active member of COSTARS. COSTARS is the Commonwealth of Pennsylvania's cooperative purchasing program administered by the Department of General Services (DGS) Bureau of Procurement.

---
Our Commercial Flooring Team of "People" Persons
No matter what your commercial flooring job entails, we put every effort into making it work the right way. We're the first guys into your building and the last guys out.
Our comprehensive preparation, installation, and safety services ensure that your business' new floor stands the test of time. That's because we take the extra steps to make sure that your existing materials are adequately handled, the base surface is properly prepared, and your new floor is properly installed.
When you utilize Division 09 for your commercial flooring, Rob & Jack are in charge of making your project a reality. With their many years of experience, Jack & Rob answer any of your flooring questions with working solutions that last.
---
How Division 09 Got Started
Throughout their individual careers, Rob & Jack have worked on countless commercial flooring projects. They've even had the opportunity to work together on many projects, long before Division 09 became its own venture.
After becoming neighbors and professional associates, Jack & Rob set up an operation that put high-quality flooring preparation, installation, and safety services before profits. That's when Division 09 Contract Flooring got started.
All of the members of our commercial flooring team dedicate themselves to your project. The best customer service is our constant goal.
---
Where We've Been and Where We're Going
The story behind Division 09 is far from over. Rob, Jack, and the rest of the professionals on our team are here to perform any and all commercial flooring projects with their top-notch skills.
Give us a call, tell us about your flooring project, and be a part Division 09's future.
---